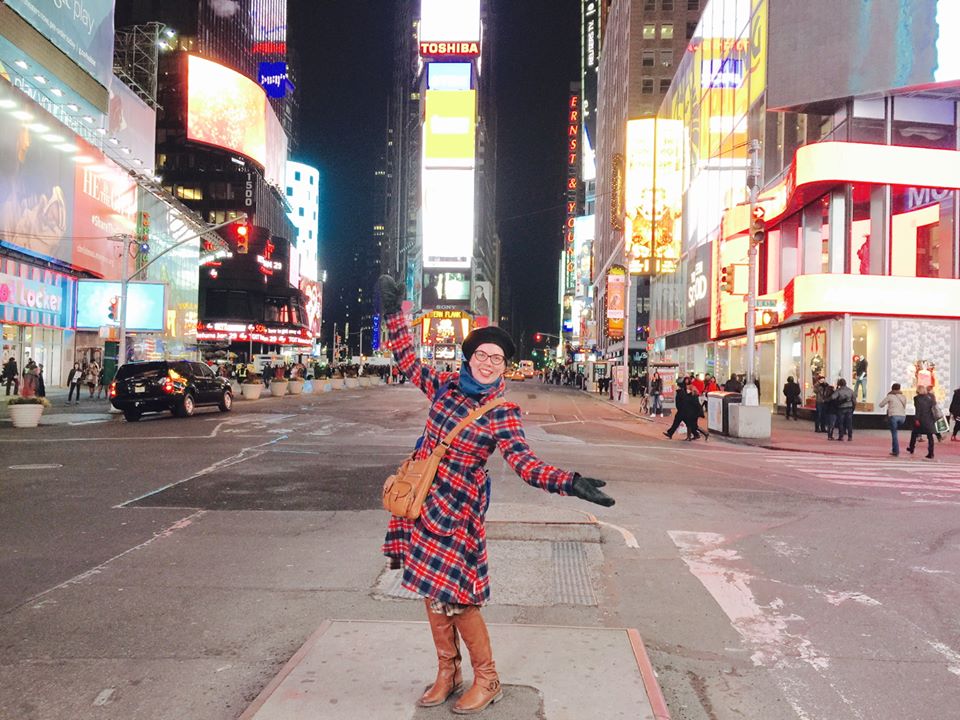 Photo by Voon Chew, taken when I was in NYC organizing Frankie 100
I'm honoured to be coordinating another event in New York City!
Swedes in New York City – May 24-26, 2019
I'm the event planner for an event marking 35 years since Swedish dancers first traveled to New York to study from the original Lindy Hoppers. I'm wearing my personal event organizing cap (not my Frankie Manning Foundation hat), working independently to help Lennart Westerlund and Daniel Heedman to put on this event in May. We're collaborating with the Harlem community to be able to include as much history and respect for the origins of Lindy Hop as possible.
What this event represents for me
Lennart Westerlund has been one of my most important dance mentors. He is also one of the only people who has continuously worked to educate about the Harlem roots of Lindy Hop. When he and the other dancers of the 80s and early 90s studied Lindy Hop, they came to it with a deep respect for its African American origins.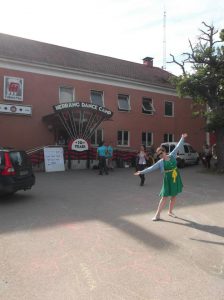 For a variety of reasons, my generation of dancers lost our connection with the roots of the dance for many years. It's something that we've been trying to rectify in more recent years, but in the early 2000s we were enamoured by West Coast Swing and other smooth dances like Carolina Shag. Then, when YouTube came along, the emphasis shifted heavily towards contemporary competition videos. There just wasn't much talk about the history of the dance…
…Except for when we visited Herrang each summer and Lennart shared the history with us.
More than any other community, the Swedish dancers have preserved that contextual approach to learning Lindy Hop, with close study of original videos and teachings rather than becoming overly influenced by modern shifts and trends. And that is most certainly thanks to Lennart's influence.
I've had the privilege of attending the Herrang Dance Camp for about 10 summers and also helped to organize the camp in 2004 when I lived in Stockholm from winter through to summer and got to learn and absorb stories and artistic direction from Lennart and the Harlem Hot Shots.
Additionally, Åsa Heedman has been one of my most important teachers and inspirations as a follower in Lindy Hop. I began taking private lessons with her back in 1999 and it's an absolute pleasure for me to be able to help to bring her and her now partner and husband, Daniel Heedman (who was in my class for my first Herrang in '99) to North America where they almost never teach.
I feel very grateful for the positive influence that these dancers have had on me. They have helped me to develop as a dancer, not just going through the motions of Lindy Hop but also rooting my dancing in the historic Harlem context of the dance.
MAY 24-26, 2019 – NEW YORK CITY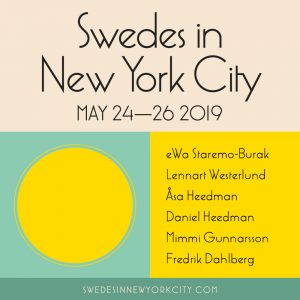 There will be 10+ of workshops with six wonderful Swedish dancers, representing three generations:
eWa Staremo-Burak & Lennart Westerlund
Åsa Heedman & Daniel Heedman
Mimmi Gunnarsson & Fredrik Dahlberg
We're also excited about the social dancing aspect of the weekend which is starting to take shape with a big Sunday night dance falling on what would have been Frankie Manning's 105th birthday at the historic Alhambra Ballroom. This dance will be hosted by members of the Harlem community, Julia Loving & Ronald Jones and will be featuring the Charles Turner III and Uptown Swing.
The event will include:
Traditional workshops with three generations of Swedish teachers dedicated to the New York old-school tradition, as they were taught by Frankie Manning, Al Minns, and others
Lectures, interviews, film shows, and panel discussions on the historical context of the Jazz Era and African American roots of Lindy Hop from Harlem
Performances and demonstrations
& more
If you'd like to learn more about the event, visit swedesinnewyorkcity.com and you can click here to get the updates.